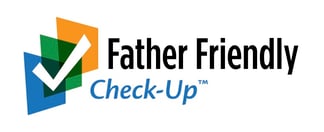 Father involvement is critical for your organization in many ways. Getting fathers involved is vital for happy, healthy, well-adjusted children and families.
When dads aren't involved, children are more likely to:
abuse drugs, alcohol, violent crimes, and other harmful behaviors
drop out of school
live in poverty
face teenage pregnancy
struggle with depression and even commit suicide
The Father Friendly Check-Up™ is a stepping stone to help you successfully engage dads and strengthen the families in your community! This tool helps you assess how your organization encourages (or doesn't encourage) father involvement in the activities and programs offered by your organization.
Please fill out the short form to the right to access the FFCU document. Thanks!