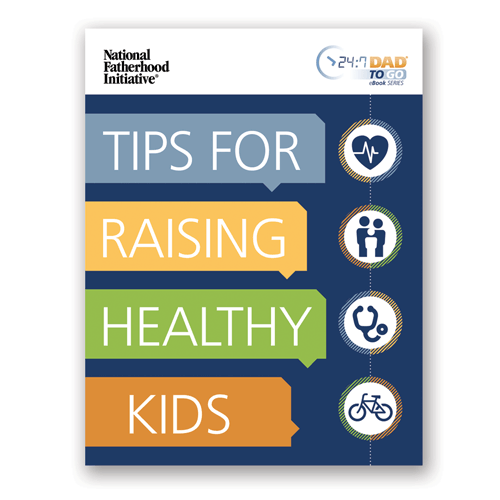 A child without a dad at home is two times more likely to suffer obesity.
Dad, you can change your life and your child's.
This eBook is designed for dads who:
want to live healthy and
raise healthy kids.
This eBook will teach you:
the vital link between your health and your child's health
12 ways to stay healthy
14 tips for handling stress
8 ways to keep your child healthy
age-specific ideas for helping your child grow from birth to 18+
how to help lead your family in an active, healthy lifestyle.
Any father can lead his family in a healthy lifestyle - starting today!