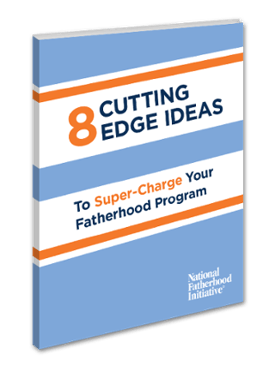 These ideas draw on some of the latest cognitive and behavioral research, and how you can apply this research to your program.
If you apply what you learn, before you know it, you'll be the fatherhood scientist in your organization!

Here are the research ideas you'll find (with application tips included) in this eBook:
Cues, Triggers, and Nudges
Autonomy, Mastery, & Purpose
Framing and the "No Choice Option"
The Power of the "Deviant Dad"
Keystone Habits
Cognitive Biases
Planning Prompts
The Switch Framework
Simply fill out the short form to the right, and you will receive your free eBook right away!