If you've ever been a parent for more than 30 seconds, you know that crying happens. And at times, a lot of it. When my daughters were babies, I remember each one being different when it came to crying. Oh, they both cried, but each one cried differently.
My firstborn would cry and need to be held while sitting down. This wasn't super-difficult. As long I held her in my arms or lap, she would be fine. But, try and put her down and walk away. Nope, not happening!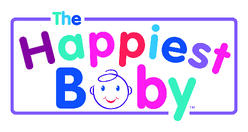 With my youngest, things got more interesting. I couldn't sit down with her. She would cry, not only without me holding her, but even if I sat down. She would cry and complain until I stood up and walked around. I spent many night's walking around our house with her in my arms and holding an iPhone playing music to calm her.
What was I missing? I figured I was only missing hours of sleep! But, I was missing "the 5 S's" of calming a baby. After seeing these five steps, I'm ready to try these steps out on a third child!
Developed by Dr. Harvey Karp, America's most-read pediatrician, The Happiest Baby™ techniques are based on a newly discovered newborn behavior—the calming reflex—that can quickly calm baby's crying and increase sleep by at least one hour. As I recall, one hour for my wife and I would have been treasured time!
While this approach may seem simple, the techniques are recommended by many of America's top prenatal and pediatric experts, including:
The past U.S. Surgeon General
Prevent Child Abuse America
Postpartum Support International
Academy of Breastfeeding Medicine
Doulas of North America
Lamaze
American Academy of Pediatrics books and website
Here's why I'm writing about this to you: as readers of this blog and leaders of trainers and fatherhood/parenting leaders across the nation, this approach to calming a crying baby will be extremely helpful to the fathers and parents you serve. That's why NFI is offering The Happiest Baby™ DVD+CD at a below regular retail price of just $19.99 for you to distirbute to parents you work with. Learn about it here.
Imagine the frustration that could be alleviated for new parents by using these 5 calming techniques - more sleep for parents and baby, increased breastfeeding, reduced crying, and more. Here are just a few places where providing the skills and techniques to new parents will prove helpful:
Health Departments and Home Visiting Programs: Use the DVD as an easy "plug and play" tool to enhance existing parenting curricula, programs and services (such as WIC).


Hospitals and Pregnancy Centers: These techniques are ideal for use by nurses and childbirth educators with expectant parents or parents with young babies.


Military Bases: If you are a New Parent Support Program staff you can distribute DVD+CD Combos

to military families on base and in military hospitals.
In case you haven't heard about this technique, watch this video featuring Dr. Karp and his 5 S's approach:


You Can Also Become a Happiest Baby™ Certified Educator!
Certified educators are trained to correctly teach Dr. Karp's calming techniques in order to reduce parent frustration and error; they are also able to give away or sell deeply discounted Parent Kits, receive informative newsletters and research reports, and earn a valuable credential directly from The Happiest Baby™ creators.
Thousands of professionals teach this effective approach in hospitals, WIC clinics, military bases, home-visiting programs and departments of health across America...and in dozens of other nations. With this training, your efforts can bring even more benefit to the lives of parents and infants you care for!
NFI is offering the Certification Kit for one person at just $245 here, or you can certify five (5) staff for the price of four (4), just $980 here.
Learn more about the program components and requirements today!