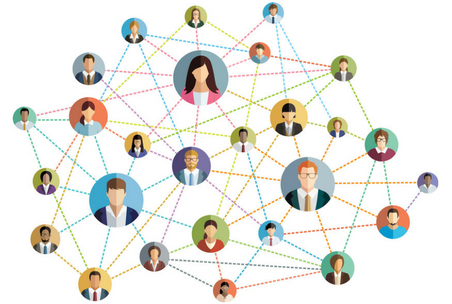 What comes to mind when you hear the word "community?"
Merriam-Webster starts its definition with the phrase "a unified body of individuals," and offers a number of examples. One of those examples is particularly relevant for work with dads:
"A body of persons of common and especially professional interests scattered through a larger society."
You are part of a community of professionals, scattered across the country, dedicated to serving dads, united to improve child well-being.
The challenge for members of any professional, dispersed community is how and where to gather to discuss their interests—to share and learn from one another. They need a place to gather that is easy to use and affordable.
Enter the Father Engagement Learning Community™, the nation's only peer-to-peer free, online platform for professionals who serve dads. Since National Fatherhood Initiative (NFI) launched it in March 2017, membership has grown rapidly to more than 1,200! An average of more than 25 professionals have joined every week.
If you're not part of this community, you're missing out on a fantastic opportunity to:
Connect with others who run fatherhood programs and initiatives.
Learn strategies and tactics to address the most vexing challenges and pain points in serving dads, such as funding, recruitment and retention, and engaging the community.
Ask for and learn about creative resources for work with dads.
Connect with others who serve dads in similar settings.
Connect with others who use NFI's fatherhood programs and other resources.
Share your own and learn from others' successes.
The community also gives you access to exclusive content and advice from NFI staff. We share content and advice that you won't find anywhere else.
It has been my privilege to moderate the community. My primary job is to ensure that the community is as valuable as possible. To make it valuable, I have added and eliminated "discussion boards" to focus it on the most relevant content for your work with dads. There are now 16 discussion boards that cover topics that most interest professionals across the country.
Don't delay in becoming part of the Father Engagement Learning Community™! It's easy to register and get started learning from others so you can do an even better job in serving dads.
Go to fatherhood.org to register. Click on the "Community" link in the top right corner of our home page.
After you register, simply bookmark NFI's Home Page to access it, or bookmark the community itself for one-click direct access.
And, after you register, be sure to click on the "How to Participate" link at the top of the community home page should you need assistance learning how to participate.
Are you part of the Father Engagement Learning Community™?
Could you use free advice and guidance from your peers who serve dads?