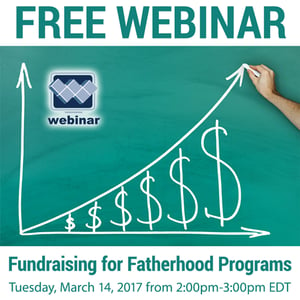 Thank you for your interest in this webinar on demand.
Join NFI's Vice President of Marketing Melissa Steward for fundraising insight to help your organization diversify its fundraising strategy and guidance on how to create a fundraising plan.
This webinar will cover fundraising "from soup to nuts" for fatherhood programs. Much of the content can also be used for fundraising for any non-profit organization or program!
Webinar Agenda:
Important things to know about fundraising
How and why to diversify your fundraising strategy
The different places you can get funds
How to create an effective fundraising plan for your organization
Please fill out the form on the right to have access to the full recording of this free webinar.