This biblically-based reentry program reconnects inmates with their children and introduces them to the transforming power of the Gospel.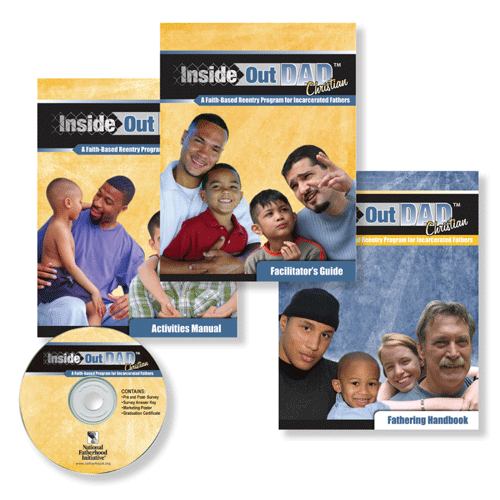 Developed in partnership with Prison Fellowship and based on the successful InsideOut Dad™ program, InsideOut Dad™ Christian provides a firm foundation of biblical principles and weaves scriptural truths throughout the sessions.
InsideOut Dad™ Christian includes 12 core sessions and 26 optional sessions, as well as a reentry module.

Topics Include:
Remembering My Past
What Kind of Father Am I?
Being A Man (Physical and Mental Health)
Spirituality (Ways To Grow Spiritually)
Handling and Expressing Emotions (Stress and Anger)
Fathering From the Inside (Paper Hugs from Daddy)
To get your free sample, please fill out the form to the right.