Looking for a great fatherhood film? Here's 46!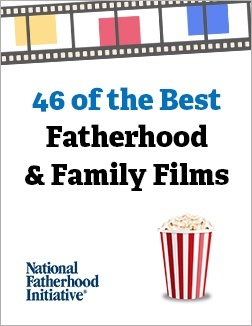 Looking for films you can use to motivate, inspire, or make you think? How about films you can reference in your fatherhood program sessions?
We have compiled some of the best movies dads can watch with their children to inspire deeper conversation or a fatherhood practitioner can use to...
supplement a fatherhood program (e.g. to deepen a point of discussion from your sessions)
as a central activity to connect father and child, during a father-family event, or
during an event to recruit dads into a fatherhood program.
The films are listed in alphabetical order. Some films are new. Others films are classics. We included films in the action, drama, family, and comedy genres just for you. Also, you'll find the full title, description, theme, year, and rating listed for every movie.
Use this resource to help you and the dads around you connect with their children in a deeper way.