Get Your Free Father Facts 7 Shareable Stats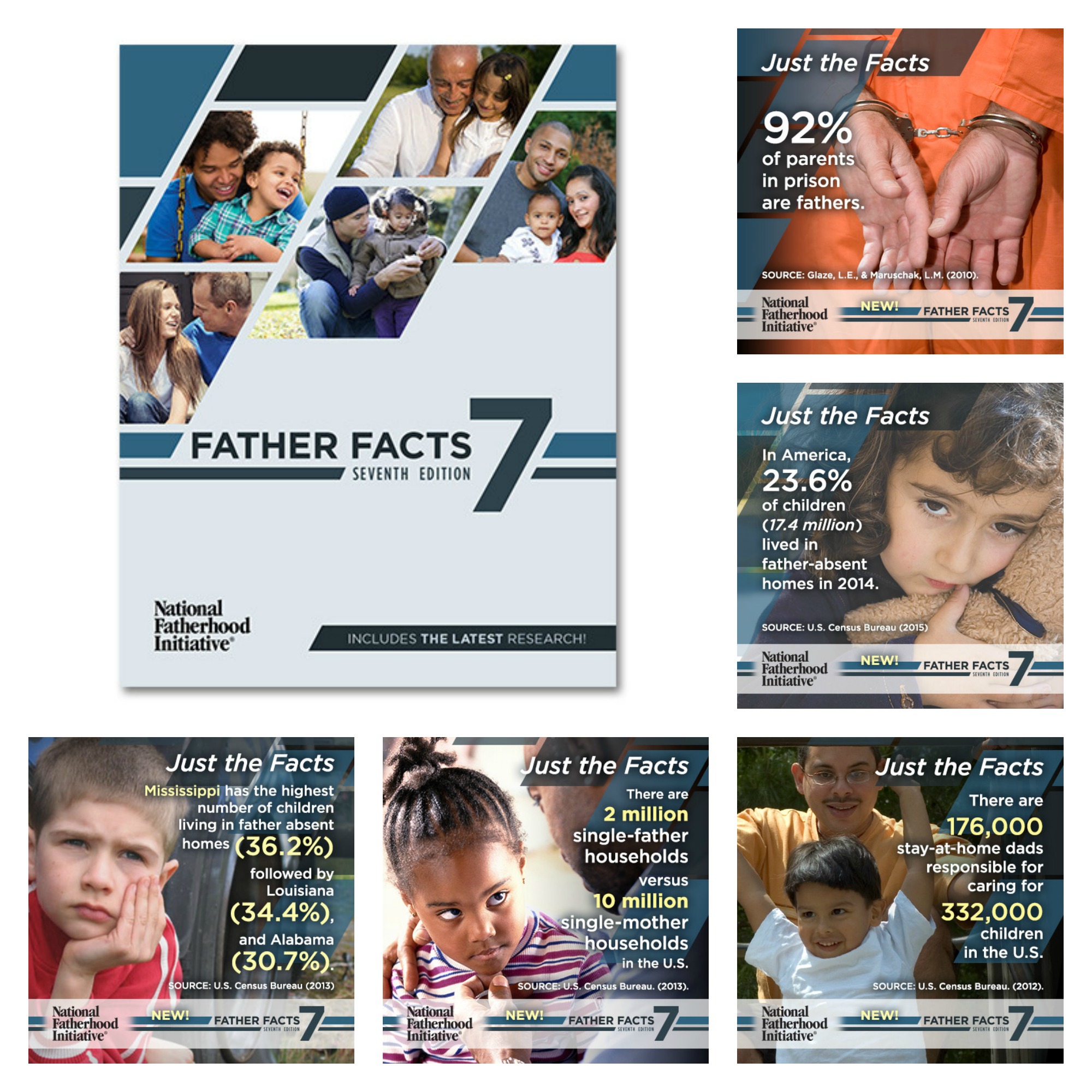 Sharing eye-opening statistics about father absence can help others see the importance of an involved dad in the life of his children and family.
To help you share some of the most important and impactful father facts with your followers, we've create shareable images containing important data points from the most recent edition of Father Facts.
Share these images:
on your website
in a blog post
on social media sites like LinkedIn, Facebook, and Twitter.
in your program sessions with the dads you serve
To get your free images of Father Facts 7 stats, please fill out the form to the right. Then, share as much as you would like!