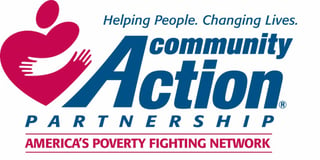 You know that when dad is involved in his children's lives, his presence helps to reduce poverty and crime, and improves the well-being of families. In fact, there are thousands of Community Action Agencies across the country working to combat these social ills and improve the lives of people everywhere.

But what's really working in Community Action to engage fathers? And what resources could you use?

To answer these questions, please join Community Action Partnership (CAP) and National Fatherhood Initiative (NFI) for an inspiring (and free) webinar to learn about a variety resources you can use to engage fathers which fit a variety of budgets.

You will also hear from two Community Action Agencies about how and why they are engaging fathers by using the 24/7 Dad® and Understanding Dad Programs™.

Featured presenters:
Melissa Steward, Vice President of Marketing, National Fatherhood Initiative
Edith Rivera, Involvement & Outreach Coordinator and David Bryant, Father Engagement Coordinator with CommunityAction, Inc. of Central Texas
David Case, Fatherhood Program Coordinator with Mid-Iowa Community Action, Inc.
Please fill out the form on the right to have access to the full recording of this free webinar.