A Unique, Inspiring, and Effective Planning Retreat Like None Other!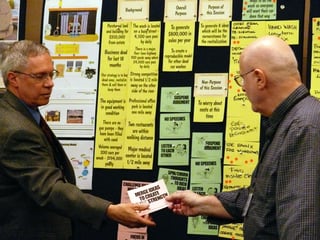 "The Father Engagement Experience
helped prioritize our needs and leverage our network's capacity. Everyone left
feeling energized and inspired!"
—Liz Cox, Prevent Child Abuse Iowa


"National Fatherhood Initiative
and their FEE have been instrumental in helping Kansas DCF identify and develop a State and Regional Fatherhood Resource guide that has been used for training our staff to engage fathers and helping our clients engage the fathers externally."
—Stephanie Parkison, Strategic Partnership Liaison, Faith-Based & Community Initiatives,
Kansas Department for Children and Families

WHAT is the Father Engagement Experience™?
An invigorating, interactive, in-person strategic planning session by NFI staff.
Your group uses NFI's design process to determine the main focus of the session(s) and what you will accomplish.
The facilitator uses storyboards, Pure Form Thinking (e.g. not mixing use of the left and right sides of the brain), and multi-voting tactics to help you design strategies.
The Experience™ results in your customized Father Engagement Game Plan™

WHO is It For?
Any organization, agency, or foundation looking to engage fathers more effectively in the broader work they do with families.
WHEN Should We Use It?
Ideal for strategic planning sessions, staff retreats, board of directors retreats, staff meetings, or collaborative meetings.
Why Should We Use It?
The process cuts through clutter and distractions that can bog down decision making. You will also walk away with an actionable plan. Not to mention, people LOVE it!
Timing, Location, and Investment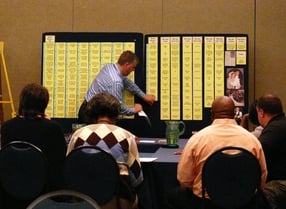 The Father Engagement Experience™ lasts for 2 days.

Your group of 10-20 participants will come together at your organization's location or other location of your choice.

Investment: $9,999 includes all pre-preparation, planning materials, travel to your location, and session facilitation by 2 NFI staffers.

Make a Difference for Fathers in Your Community.



Fill out the contact form on the right or:
Contact Erik Vecere, Vice President, Program Support for more information and to schedule your Father Engagement Experience™.

Phone: 240-912-1278 or Email: evecere@fatherhood.org