This is a guest post from Dr. Clarence Shuler. Dr Shuler is an author, marriage counselor, speaker and life & relationship coach.
He is
President/CEO of BLR: Building Lasting Relationships, a non-profit helping individuals and organizations develop mutually-beneficial relationships. Dr. Shuler and his wife Brenda have three college-aged daughters.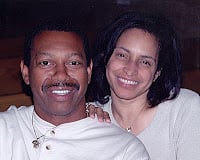 More than a few fathers and mothers gave me a warning when my three girls were young. Their warning was that as soon as my girls became teenagers that they wouldn't want to spend time with me. Their warning troubled me.
Unintentionally, I almost made their prediction come true. It hit me in two ways. First, while on our family vacation to Disney World, I realized that my girls were getting what was left over in my time. My girls deserved and needed my best, so I changed my priority to focus on my girls after their mother and then my job.
Secondly, as a self-employed struggling new writer, I kept the door of my home office closed. My little girls love me, so they wouldn't even knock on the door because they didn't want to disturb me. Maybe it was the grace of God that had me move my office to the basement and keep my office door open.
Like clockwork, with an open door, all my girls from elementary school through high school as soon as they came home would come down to my office to say, "Hello" and touch base with me. It was a little humbling initially because they only wanted five minutes or so to say, "I love you Dad." I responded, "I love you too. How was your day?" I didn't ask yes/no questions.
My girls knew with my "open door" policy that they were and are more important than anything I'm writing. They said it gave them security knowing they had access to me. Even when I travel for a speaking engagement or consulting, my girls know that if they call, I'm going to answer my cell. I may ask, "Can we talk later?" But I'm going to answer their call.
I also began taking my girls on some of my trips so we could have some one-on-one time. This was more work because when I finished working, there was no down time, but I made memories with them forever! It was good use of those frequent flyer miles and hotel points!
Teaching and coaching my girls in basketball and tennis resulted in bonding more with them. Children and wives spell love: T-I-M-E!
The payoff has been my girls asking me to come see them in college and calling to share their lives with me. I often text them: "I LOVE YOU."
With my twins being 22 years old and my baby 21, I'm glad they want me in their lives. It isn't about being perfect. I've certainly blown things; but forgiveness is a wonderful thing. It is about consistency. Often, I asked my girls how I was doing as their dad. We had some relevant discussions. They helped me father them better. We all made some changes. They appreciated me apologizing when I was wrong. It is about quantity time, not quality time. QUALITY TIME comes out of QUANTITY TIME.
What I'm trying to say is that my daughters love spending time with me, which is one of the greatest gifts that I continue to treasure.