NFI presented Grug, the dad from The Croods, with our Fatherhood Award™ at a special screening and Q&A at AMC Loews Theater, Lincoln Square, New York, NY. Grug was unable to accept the award in person; however, the writers and directors, Chris Sanders and Kirk De Micco, accepted on Grug's behalf!

Imagine a theater full of parents, kids, sugar, soda and popcorn for almost three hours—it was epic! The screened the 3D version of the film, followed by a Q&A with actress Catherine Keener and Chris and Kirk. The following pics show all the fun! Special thanks to Dreamworks Animation and The Moms for partnering with us! Find more info at NFI's The Croods page.
NFI's Vince DiCaro (center) presenting Chris Sanders (Left) & Kirk De Micco (Right) with our Fatherhood Award™!
From left:The Moms (Denise & Melissa), Catherine Keener, Chris Sanders & Kirk De Micco
From Left: Belt, Sanders, Keener, De Micco...
More pics from the event...
Sanders & De Micco polishing the Fatherhood Award!
Sanders enjoys a rest from the paparazzi!
Presentation and Q&A time!
More Q&A...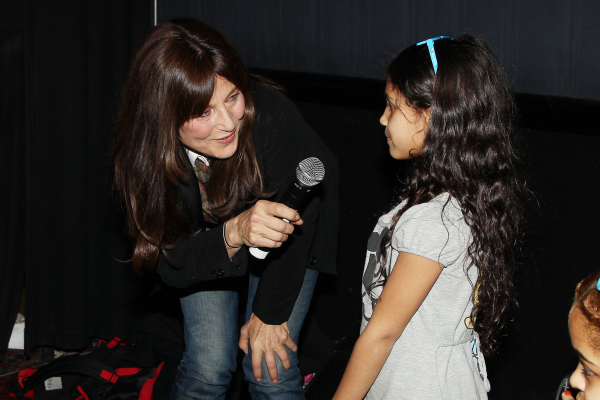 Keener takes question from young fan!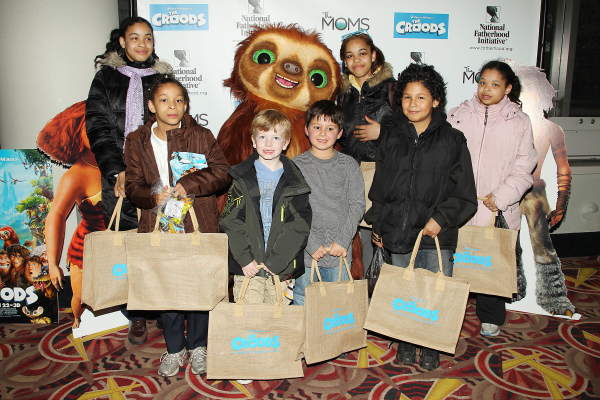 The kids loved the film & enjoyed meeting a larger-than-life Belt!