In El Paso, Texas, Jose Camacho is one of around 25 fathers who are part of our 24/7 Dad® Program at the Child Crisis Center of El Paso.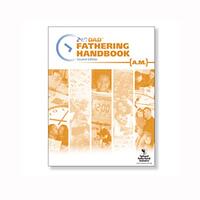 The program has only been around since late February. "I've been learning how to treat my kids better," Camacho said.
Once a week, he spends two hours at the Child Crisis Center learning skills that he hopes will make him a better dad.
"We jumped at the chance and we were able to get the grant through the state. We got a $1.2 million grant for five years," said Russell Booth, a fatherhood effect educator.
The program centers around five main components:
self awareness

caring for self

fathering skills

parenting skills

relationship skills

"So a lot of times it's more of a conversation that we have through the facilitators and the students. When it comes to learning how to discipline, learning about how to show love, learning about how to motivate a child," Booth said.
"There's a group of men that we all share, give little testimonies of our life as parents, how can we do better?," Camacho said. Watch the video from KFOX14 to learn more:
Can't view the video? Click here.
Speaking about teaching men who may have not had a father figure how they can be dads for their own children, Booth said, "Unfortunately, a lot of men today didn't have that role. So that's why this program is so awesome."
Booth points there are many challenges when it comes to being a dad. "It's something that's not really taught to you. You learn it through trial and error. And that's one of the hardest parts is trying to be a good dad and not really knowing about it."
Developed by fathering and parenting experts, our 24/7 Dad® Program focuses on the characteristics that men need to be involved fathers 24 hours a day, 7 days a week. NFI is excited to see the El Paso, Texas area learn the fathering skills it needs from evidence-based community programming.