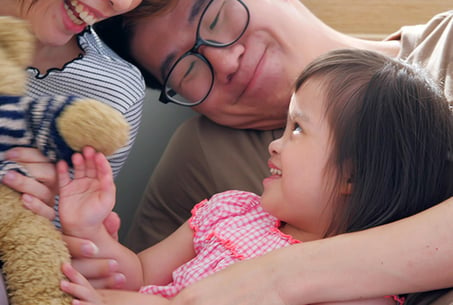 Do you serve dads of children with special needs? If so, you might have encountered difficulty finding resources that can help you serve them effectively.
To raise awareness about how to serve this unique group of dads, we've published several blog posts on resources that can help these dads navigate the challenges in raising their children.
That's why I was pleased to learn about a national network of centers called "Family-to-Family Health Information Centers" (F2Fs). Each state, the District of Columbia, five U.S. territories, and three tribal nations has one of these federally-funded centers. (Click here for an example of one state's F2F.)
Each F2F:
Is staffed by family members of children with special needs. These family members have first-hand experience with and knowledge about systems of care and resources for these children.

Help families understand and navigate complex systems of care for children with special needs (e.g. insurance) and connect them to additional services and supports.

Collect data about the problems and barriers families experience in obtaining services for their children.
Better still, each F2F provides training, resources, and support to the professionals who serve them. If you serve dads of children with special needs, I encourage you to investigate the F2F in your state, territory, or tribal nation to determine how they can support you in your work with these dads. To identify your F2F, visit the interactive map on the website of Family Voices, an organization that provides support to and connects F2Fs with each other. (Scroll down to the bottom of the homepage to access the map.)
Looking for more resources to help you serve dads of children with special needs? Check out this blog post on the Special Fathers Network, a dad-to-dad mentoring program for dads of children with special needs.
Would you like some practical tips for serving dads of children with special needs? Check out Part 1 and Part 2 of a two-part blog post that contains 10 tips.