In July, the Board of Directors of National Fatherhood Initiative (NFI) tapped Andy Schoka, a 5-year veteran NFI Board Member, as NFI's next Board Chairman. NFI is grateful to outgoing Board Chairman Carlos Alcazar for his steady leadership.
Thank you, Carlos!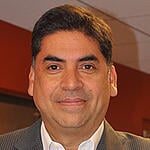 We don't get to today without great leaders and great leadership. I can't thank Carlos enough for serving as chairman, especially during the transition between Roland Warren and me as president of NFI. During that time, Carlos served as our interim president and spent a considerable amount of time ensuring that we conducted a thorough search to replace Roland. He went above and beyond the call of duty, and I learned a lot from him during that time that has served me well as president.
The Future Looks Bright, Andy!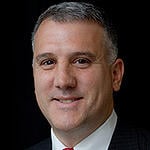 As I look back on NFI's two decades and my 14 years of service to this organization and the thousands of organizations and individuals working with fathers and families, I'm thankful for the great leaders who have been involved on our board. I can't think of a more qualified replacement for Carlos. Andy has been an incredibly dedicated board member who was also intimately involved in the transition from Roland to me. He has a great sense for business that will serve him and NFI well as our business model continues to evolve. I look forward to closely working with him.
I'm thankful and excited to continue working on this national movement with Andy and all of our board members to educate, equip, and engage the culture. Along with our board members and our dedicated staff, we will continue to work diligently to end father absence and truly connect even more fathers to their children in the years to come.
Learn more about NFI and our mission here. Meet all of our board members here.