We're a few days into the new year... How are you doing with those new year's resolutions? Did you decide you wanted to lose weight, eat better, get organized, save money, read and exercise more? I hate to break it to you, but your resolutions probably won't stick… unless you follow the three simple steps below to help you set and keep your goals.
"A goal without a plan is just a dream." —Smart Person
"The difference between a goal and a dream is a deadline." –Another Smart Person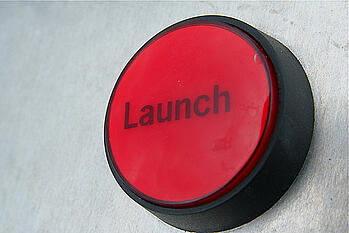 I am a planner. Whether it's my wiring or something else, I am prone to plan. I like knowing what I'm doing and what I'm going to do. I create my shopping list based on the aisle order in my local grocery store. I know that the bakery is close to the door and dairy is in the back; so at the top of my list is bakery items and at the bottom is dairy. In short, I REALLY plan my trip for groceries! Also, if I'm walking in aisle two and find an item I left off of my list, I place the item in the basket then type that item into my iPhone checklist just so I can place a checkmark on it. Plans make me comfy. It's an issue I'm dealing with.
However, as in most blog posts I write, I have a confession to make: while I have been a planner for as long as I can remember, I haven't always been great at sticking to the plans I make. In my experience and especially as a parent, I truly believe that unless we live with a plan, we will not live on purpose. Are you like me? Do you plan but sometimes fall through on the action part?
Here are the three steps necessary for setting and keeping your goals:
1. Resolve to Take Small, Specific Steps.
Understand that you can't do everything at once. There's a saying, "if you chase two rabbits, you'll end up hungry." Your path to becoming a new and better person is taking small steps at a time, not giant leaps.
If you want to lose 50 pounds by running. You don't run for a week and then wonder why you haven't already lost 50 pounds. Guess what? You lose 50 pounds by losing one pound 50 times. Bam!
I'll never forget what a friend (who runs marathons) said after I told him I'd love to run as much as him. I was amazed at how much he ran daily. It was nothing for him to run 5 to 10 miles per day and on the weekends run 15 miles. In my amazement, I asked him curiously, "What's your advice for someone like me, who has never run, to run like you?" His answer was simple yet profound, he replied, "Start walking." He was right. I wasn't going to get on a treadmill and run 10 miles if I'd never been on the treadmill and walked one mile.
The point here is to not create a long list of 10 or 20 goals. Stay focused on fewer goals, maybe between three and five of the most important goals. My advice is to not make so many goals that you can't easily remember them. You should definitely write your goals down, but if you have to work to memorize a list, you've probably made too many goals!
2. Resolve to Be SMART.
Being SMART has its requirements! I didn't create this rule, but I have found this idea useful in the goal-setting process. Make your resolutions this year into SMART goals by following this idea:
Specific: Specific goals are more likely to be accomplished than general ones. Answer questions like who, what, when, and why at this step.
Measurable: "You can't manage what you can't measure." Think about how you will know when the goal has been accomplished.
Actionable: Do your goals start with words like "write," "quit," "run," and "finish"? If not, they are less likely to be accomplished.
Realistic: This may be the hardest step. If you've reached this point, you're getting excited and you're doing well at setting goals. With that, it's easy to set your goals too high. Be very honest with yourself and consider what really can be attained.
Timely: Put a date at the end of each goal. Some goals may need to have December 31st on them, but even with those goals, consider breaking them into smaller steps and adding a shorter time period to them.
3. Resolve to Go Public.
I admit this isn't the easiest step—depending on the goal you've set. But something happens when you tell the people closest to you about a goal for which you are committed. There's a built-in accountability that takes place among close friends and family, especially with a spouse and/or family that lives with you. If your goal is to lose a certain amount of weight by a certain time, family will naturally ask you how you're doing or comment about your progress.
Parents, here are a couple of examples of goals you can re-create in your own words and keep with your family this year:
I will create two times to "get away" and be relaxed with my family for 2013.
I will make dinner at home with my family an event by making sure every one is present and conversant at the table for at least 20 minutes, twice per week during 2013.
What goals are you "launching" for 2013?