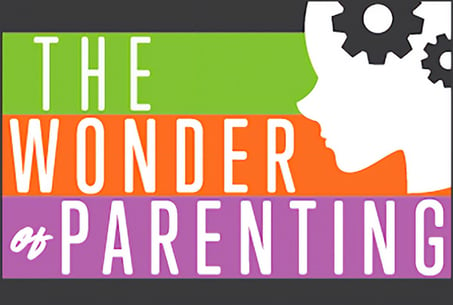 We talk a lot at National Fatherhood Initiative® (NFI) about how father involvement positively affects children's emotional and social development.
Did you know that it also positively affects children's physical development?
Yep. It sure does. And that includes their brain development.
I recently appeared as a guest on the podcast Wonder of Parenting: A Brain-Science Approach to Parenting. It's co-hosted by Dr. Michael Gurian, one of this country's leading experts on the impact of positive parenting on children's brain development.*
During the 30-minute podcast, Michael and I delved into a range of topics around father involvement. Michael talked about the impact of father involvement in developing the connections in the brain that are vital to so many human functions. He also talked about how dads and moms can use "bi-strategic parenting" to raise healthy children.
I encourage you to listen to this short podcast. In addition to the subject of this post, you'll learn about:
How the unique gifts that dads and moms bring to parenting combine to positively impact children's development (that's bi-strategic parenting)

The positive impact of father involvement on children's emotional and social development

The positive impact of father involvement on moms and communities

Five cross-cultural characteristics that mark good fathering

Father absence at the national and state levels

The risks to children when they grow up without a dad
I also share what brought me to work at NFI, and how my experience growing up with an uninvolved dad affected how I raised my children.
I hope you find the podcast helpful. Don't hesitate to drop me a note on your thoughts. Email me at cbrown@fatherhood.org.
Do you know how father involvement positively impacts children's development? To learn about all the ways that it does, acquire Father Facts. I guarantee you'll learn something new.
Had you heard the term "bi-strategic parenting" before you read this post?
* To learn more about Dr. Gurian and his work through the Gurian Institute, visit gurianinstitute.com. I've had the pleasure to know and learn from him over many years. He is a board member of the Spokane Fatherhood Initiative, an NFI partner.