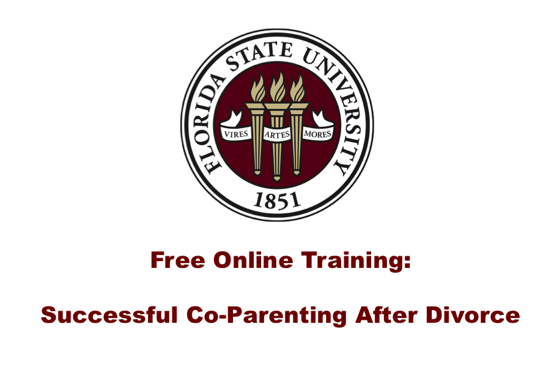 We're diligent at National Fatherhood Initiative® (NFI) about raising awareness about new, free resources—whether our own or others'—that will help you better serve dads, moms, kids, and your community.
Recently, we learned about Successful Co-Parenting After Divorce, a new, free, online training developed by faculty at Florida State University.
According to the training website, Successful Co-Parenting After Divorce:
"Teaches families and professionals about the effects of divorce and helps them build and support healthy co-parenting relationships for the benefit of the children involved."
It contains three modules:
An introduction to divorce and co-parenting
Skills and strategies for co-parenting
Self-care, transitions, and safety
Available in English and Spanish, it applies to professionals and parents. As a result, you have the flexibility to complete the training to better inform your work with divorced parents, have divorced parents complete it, or both.
Neither I nor any other staff member at NFI has completed the training; therefore, this post is not an endorsement of the training. We also can't say whether the training applies to co-parenting in cases where parents were never married.
Nevertheless, I encourage you to check it out and determine how applicable it is in your work. The FAQ page indicates that it takes 4 or more hours to complete. It could be well worth your time.
I also encourage you to check out NFI's resources on co-parenting for dads and moms that include:
And if you want to tackle co-parenting head on, check out our Co-Parenting Bundle. It includes the resources above and others that will help you effectively address co-parenting.
Moreover, should you decide to use Successful Co-Parenting After Divorce in your work, you can supplement it with these great NFI resources!
Have you been trained on how to work with divorced parents to ensure they co-parent as effectively as possible?

Have you taken advantage of everything NFI offers to help you effectively address co-parenting?