On Tuesday, January 12, 2016 from 12:00 – 1:30 p.m. EST, the Fatherhood Research and Practice Network (FRPN) will host its fourth learning community webinar for fatherhood practitioners and researchers. Find more information in this post...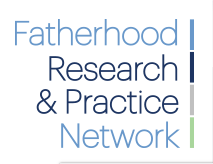 NFI is committed to helping you help dads. NFI's President Christopher A. Brown serves on the FRPN steering committee and as a follow-up to his previous blog post RFP for Second Round of Evaluation Funding from FRPN, we wanted to update you on this free upcoming webinar.
Here's a quick reminder about the goals of the Fatherhood Research & Practice Network (FRPN)...
The FRPN seeks to:
Promote rigorous evaluation of fatherhood programs.
Expand the number of researchers and practitioners collaborating to evaluate these programs.
Disseminate information that leads to effective fatherhood practice and evaluation research.
The upcoming webinar will feature a roundtable discussion with researchers about the FRPN's new outcome measures for nonresident fathers. These measures are intended to serve as evaluation resources for responsible fatherhood programs.
The featured researchers for this webinar include:
Register for "A Conversation with Researchers About New FRPN Outcome Measures for Nonresident Fathers" here.