Quickly…name three best practices in designing effective fatherhood programs. Cat got your tongue? If so, you're not alone. Answering that question is about as hard as scoring a 2400 on the SAT.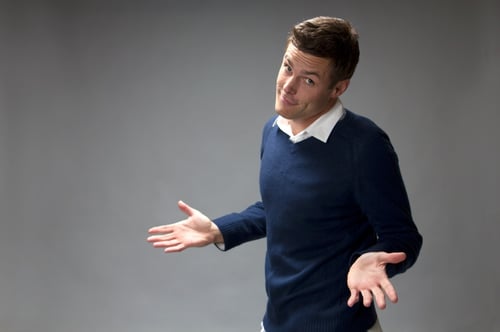 This post is the second in a weekly series in which I highlight the five core competencies you need to effectively engage fathers, and how you can develop each competency with NFI's Father Engagement CertificateTM (FEC), an affordable on demand training that will help you develop those competencies.
Click here to read last week's post on the 1st competency: How to Create a Father-Friendly Organization
Best Practices
The second competency in effectively engaging fathers is the ability to design a fatherhood program (or service) based on the practices that have the most impact on program success. These practices—commonly referred to as "best practices"—provide the foundation or structure for effectively engaging fathers regardless of your experience serving fathers, the kinds of fathers you serve, or the setting in which you serve them.
What, exactly, are best practices? Simply put, they're successful, community-invented efforts (culturally relevant) worth emulating. They tell you:
Exactly what needs to be done differently.
What's working and how you can do more of it.
Furthermore:
They're identified through observation.
They provide direction, hope, and motivation around change.
They address root causes and challenge conventional wisdom.
They avoid "analysis paralysis" by taking focus off "the problem" and putting it on "the solution."
They create positive, short- and long-term change.
But it's not just enough to learn these practices and how to apply them. It's also vital that you know the "blind spots" that hinder organizations in effectively serving fathers. You need to know what they are and which ones are most relevant to your organization so you can avoid being blindsided by them.
Thus, Session 2 of the Father Engagement Certificate covers Program Design Using 7 Best Practices. This session provides you with a simple, flexible approach based on seven best practices to design an exceptional, unique, community-based fatherhood program. Learn about blind spots that hinder organizations in creating effective fatherhood programs, resources NFI has designed to help organizations leverage and unlock the power of the best practices, as well as other best practices that might be right under your nose.
Don't delay. Click here to start the process of earning your Father Engagement Certificate™.
What does your organization do really well in serving fathers that you should do more often?
What are the biggest hurdles your organization must leap to become as successful as possible in serving fathers?

***