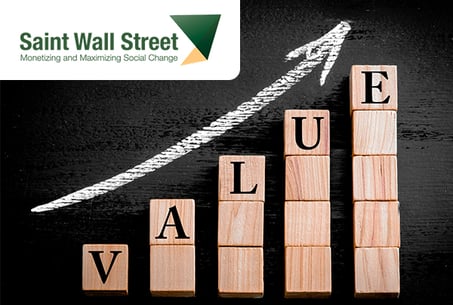 I grew up without a father at home. In adulthood, I continued to struggle with what I called the "daddy deficit." It was a key part of the dissolution of my marriage. So, in 2008, when my company, Saint Wall Street, was awarded a multi-year federal contract to help strengthen fatherhood and healthy marriage programs, I thought God had quite a sense of humor. What He really had was a plan.
Perhaps more than any other social issue, fatherhood is undervalued. The good news is, it doesn't have to stay that way. Saint Wall Street helps leaders of effective fatherhood programs make a case for support that communicates the tremendous value of fathers in the language of money. Funders and legislators have said, "This is exactly what we've been looking for." And those presenting such a case report receiving incredible increases in funding.
Presenting fatherhood as a fundable concern requires satisfying, not your comforts or habits, but the expectations of today's funders. Essentially, funders want to know three things:

To help you make a fundable case for your fatherhood program, here are answer clues to the three questions:
What's the problem? Given very little of America's $400 billion in annual charitable dollars go to fatherhood, it's wise to link absent fathers to the problems donors and grant makers fund generously – i.e., families affected by poverty, children failing school, urban crime and violence.
How is your program different and better at solving the problem? The Nonprofit Times reports more than 218,000 human-services organizations in America. Presenting clearly your nonprofit's competitive advantage is key to standing apart as the better choice for funding.
Where's the proof? Philanthropy news reports more grant-making foundations and corporations looking for evidence of impact and return on investment. Fatherhood programs able to show measurable, monetizable impacts like fathers gaining and retaining employment, paying child support, helping their children stay in school and out of trouble, and otherwise improving child and family well-being can prove worthy of far larger, long-term funding.
Should you need help thinking about and valuing your fatherhood program's impact from the funders' perspective, we're experts at it. Email us at info@saintwallstreet.com.
Bernice Sanders Smoot, Founder & President, Saint Wall Street, LLC
www.saintwallstreet.com 410.995.VALU(8258)