Recent data reveal that we need more relationship-focused programs for incarcerated mothers.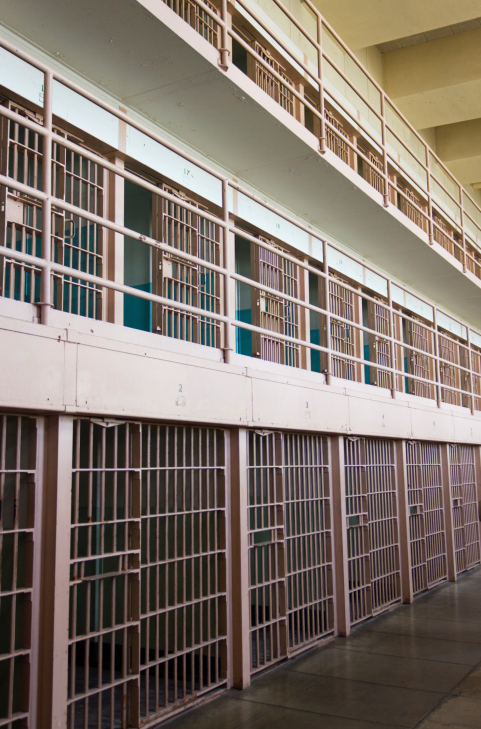 Child Trends reports that while 99 percent of incarcerated prisoners are men, the number of women and mothers in prison has grown rapidly, having more than doubled since 1991. Just as we see with the negative impact on children of having an incarcerated father, the children of incarcerated mothers suffer, too. As Child Trends notes, children of incarcerated mothers can experience:
Depression, anxiety, and rule-breaking behavior.

Are more likely to drop out of school, be suspended, be absent from school, and do poorly academically compared with classmates without a parent in prison.
Moreover, as you might imagine, incarcerated mothers suffer as well from being separated from their children and families. The impact of this separation can affect these mothers' mental health. Corrections staff and outside service providers that work with incarcerated mothers face the daunting challenge of helping these mothers stay connected with their children and families. Child Trends point out that:
"There may be issues with visitation policies, like a lack of child-friendly visitation spaces, or it may be difficult for the children's new caretakers to bring them to see their mothers. Because women's prisons are more scarce than men's, incarcerated women tend to be farther away from their families; these distances can make it difficult for the current caretaker to arrange visits."
When these mothers are released from prison, they may prioritize reuniting with their children and families. Child Trends says that helping incarcerated mothers with these relationships is a vital piece of the puzzle to help these mothers successfully reenter the lives of their families.
"Research has shown that women's relationships with their families, romantic partners, and friends can have a positive influence in their lives, as they can provide support, social capital, motivation, and other opportunities that can decrease the likelihood of reengagement in criminal behavior."
Child Trends reports that although incarcerated mothers represent very small proportion of the overall prison population and of parents in prison (fathers account for 92 percent of incarcerated parents), service providers have started to recognize the importance of helping these mothers.
National Fatherhood Initiative's (NFI) Understanding Dad™ program can help these providers and corrections staff (who are most likely to implement prison-based programs including relationship and parenting programs) help incarcerated mothers improve the relationships with the fathers of their children. Fathers are often the primary caretakers of the children or are involved in the children's lives if not the primary caretaker. (Nearly 40 percent of incarcerated mothers report that fathers are the primary caretakers.) Research has show this 8-session program positively affects mothers' relationships with the fathers of their children.
Understanding Dad™ can provide another effective tool for staff of corrections systems and community-based service providers as they seek to help parents establish and maintain healthy relationships and successfully reenter the lives of their families upon release. It's a wonderful complement for staff who use InsideOut Dad™ and NFI's other resources for incarcerated fathers.
Do you work or want to work with incarcerated mothers?
Do you want to help mothers--regardless of whether they're incarcerated or not--improve the relationships with the fathers of their children?
Have you investigated NFI's Understanding Dad™ program?