On Tuesday, September 22 from 12:00 – 1:30 p.m. EST, the Fatherhood Research and Practice Network (FRPN) will host their third learning community webinar for fatherhood practitioners and researchers. Find more information in this post.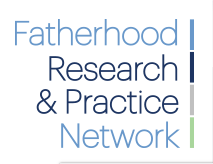 NFI is committed to helping you help dads. NFI's president Christopher A. Brown serves on the FRPN steering committee and as you may have seen on this blog, we post updates from this research network periodically.
Here's a quick reminder about theFatherhood Research & Practice Network (FRPN)...
The FRPN seeks to:
Promote rigorous evaluation of fatherhood programs.
Expand the number of researchers and practitioners collaborating to evaluate these programs.
Disseminate information that leads to effective fatherhood practice and evaluation research.
The FRPN will host a webinar called "Engaging Mothers in Fatherhood Programs and Improving Coparenting Among Unmarried Parents"
Key topics to be discussed in this free webinar will include:
Why mother engagement is important for fatherhood programs.
Why mothers may be reluctant to participate in fatherhood programs and successful strategies to engage them.
Coparenting interventions and curricula.
Addressing domestic violence and safety.
Current research on coparenting.
Relevant outcomes and measurement.
Moving the coparenting field forward.
Register for the FRPN Engaging Mothers and Improving Coparenting Among Unmarried Parents webinar here.