The following is a post by Preston Parrish. Preston is the author "Finding Hope in Times of Grief," which he and his wife, Glenda, wrote following the 2006 deaths of his father and their 25 year-old son in the same week. He and Glenda have four children, four grandchildren and live in Charlotte, North Carolina. Follow Preston on
Twitter
and
Facebook
. Interested in blogging for us?
Email here
.
My wife Glenda and I dated in high school, married in college, and are now approaching our 40th wedding anniversary. God blessed us with four children, born in three different decades, with 18 and a half years between the first and the last.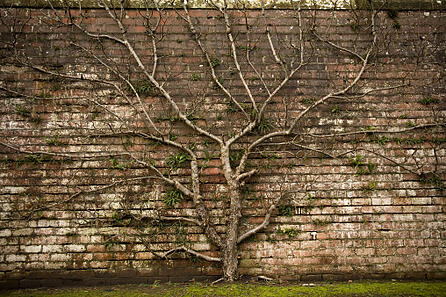 In the year 2000, I tried to convince Glenda to have another child, which would surely have put us in the Guinness Book of World Records for having children in four decades, two centuries and two millennia—but for some reason she just never got excited about going for that goal!
As our youngest headed off to college last year, we calculated that we had been raising children in our home for over 37 straight years. "No wonder we're tired!" we said.
Having this somewhat unique, longer-term vantage point on childrearing in our society has put us in the position to see the progressive changes—and the deepening challenges—in families generally, and with fathers specifically. At this stage, though our children are grown, we now have four grandchildren whose future growth to personal maturity and wholesome family relations is of utmost concern to us.
Increasingly, we see that the examples and nurture they need will not "just happen" for them. Rather, unless we and others who care about healthy families are intentional…purposeful…strategically active, these kids' growing-up years will indeed pass, but likely not with the desired outcome. So to that end, and even after raising four kids of our own, we are now trying to take steps on a regular basis that, over the course of the coming years, can impact these precious children in our family.
These include (but aren't limited to):
Praying daily for them—for help in the affairs of their young lives
"Hanging" with them as we're able, just to be together but also to model how routine family time can look and feel
Taking them individually for special times and activities personalized to their particular interests
Sharing with them wholesome stories (for us it's Scripture) and songs to fill their minds and hearts with good "food" to grow on
Carefully selecting what entertainment they view, and engaging in it with them to help interpret its lessons
Attempting to consistently model for them kind, loving speech and behavior, as well as steady, reliable integrity, character and truth
Noting and complimenting their own "baby steps" of accomplishments and growth.
Now, none of these steps in themselves may seem all that new or unusual. But what our long years of experience have shown us is that, in today's American society, we can no longer take for granted that the majority of children, including the young ones in our own lives, will "get" the benefit of these positive influences automatically.
As a father and now a grandfather, I see more than ever that I cannot default to the assumption that the females in their lives—their mother, grandmothers, and aunts—are the only ones who should "deliver these goods" to them. They should, and they do. But there is no substitute for males—fathers, grandfathers, and uncles—who accept the responsibility for doing the best they can to nurture and shape the young ones who are watching them. This is why NFI created Double Duty Dad, to call on men to step into the lives of fatherless children. NFI's Double Duty Dad™ Guide will equip you to invest in a child or another father's life.
About one-third of kids now don't have the benefit of their biological father's daily presence in their home. And even among those that do, it's all too common for them to grow up with a father who is distant, distracted, self-absorbed, and emotionally dysfunctional. Let's each of us make our children the ones who see something different, something better, something time-honored…something that can last for decades, centuries and millennia to come!
What's one thing you hope to pass down to your children and/or grandchildren?
Connect with The Father Factor by RSS, Facebook and on Twitter @TheFatherFactor.
image credit: istockphoto